GARDECO has been developing its product lines with passion since the year, 2000. The core business of our company is the export of carefully selected own products and products of the best Polish manufacturers.
GARDECO provides B2B services only. Most of our customers come from the European trade networks and wholesalers. Thanks to our broad business experience and excellent logistics, GARDECO products are available for purchase in stores and online in most European countries like Germany, Austria, France, Finland, Sweden, Norway, Denmark, Slovakia, Czech Republic, Lithuania, Latvia, Estonia, Spain, Netherlands, just to name a few. We encourage you to take a closer look at an extensive list of the products presented by GARDECO. The company offers high-quality and innovative items for homes, gardens, DIY/garage, and landscaping. Excellence in Customer Service is our top priority. GARDECO strives not only to provide the best products at competitive prices, but also offers consulting, best custom solutions, and close cooperation with the clients, for fruitful and longlasting partnerships.
GARDECO's showroom offers a clear overview, as articles are sorted by product group, theme, and brand.Through our extensive assortment, attractive presentation, customer-friendly associates, showroom buzzing with activity from early morning until in the evening.
When you buy brushes from GARDECO, you support the proper use of the natural resources which are sourced without causing harm to the natural environment. Wooden blocks are responsibly produced and come from well-managed forests.
Comprehensive logistic solutions have been offered at GARDECO for over 22 years. We make sure that the products delivered to our customers are secured with appropriate transport packaging, adapted to the means of transport and the product type. We pack the products with care for the smallest detail, protecting them against harmful effects of external factors, moisture and pollution. Our goods are packed on pallets, in cardboards or in displays, which attract consumer's attention. Proper exposure of goods is an important marketing activity which benefits in the future.
Whenever possible, we use recyclable materials in our products.
Since we aim to meet our customers expectations – you can also create your own product design!
You can design with us your own display or labels. Our specialists will advise you in choosing the most appropriate solutions, adjusting them individually to your needs, requirements and expectations. Your product family, your brand – with us you have a free rein to get the items exactly how you imagined them to be. For example finishing our products with your logo or individual print – we will be happy to provide you with the project formed thanks to your tips and leads.
GARDECO products are excellent quality at the best price.
Discover our carefully selected goods and choose the category that interests you: Home, Garden, DIY or Landscaping.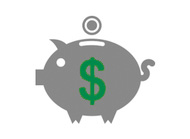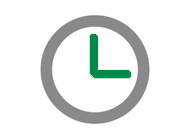 GARDECO Sp. z o.o.
Torowa 3B Street
30-435 Cracow
Poland
tel.: +48 12 295 08 20
fax: +48 12 350 64 57
e-mail: office@gardeco.com.pl
VAT UE: PL 679 30 80 473